Course Layout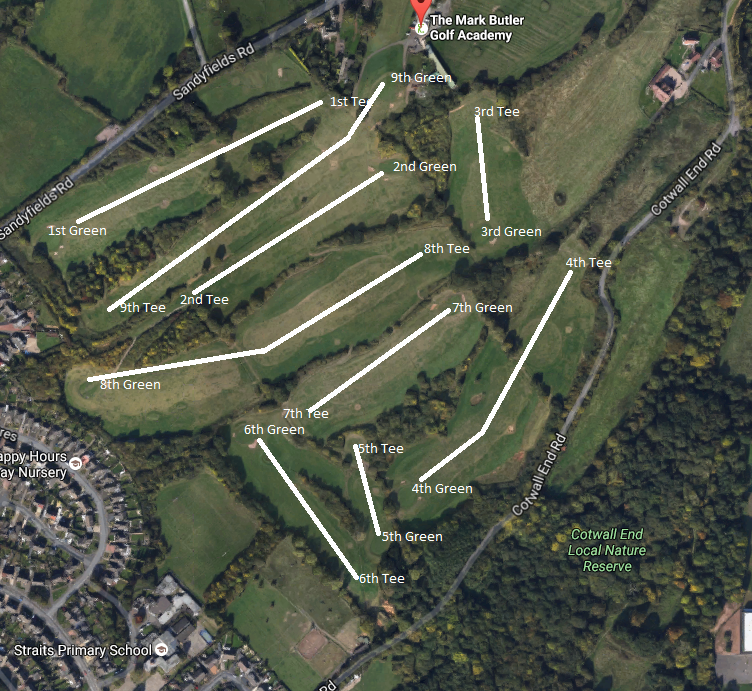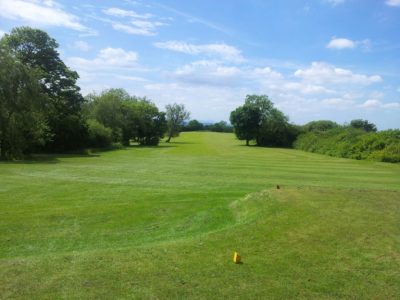 1st Hole
This is the view from the first tee.
The First hole is 358 yards par 4 from yellow tees
Beware the group of trees on the right, known as the 'Orchard' around here, the only fruit they bear are our golf balls. If you are prone to slicing the ball aim well left.
2nd Hole
The 2nd hole is 372 yards par 4 from the yellow tees
As you can see, the tee is quite narrow and it is easy to hit your ball into the trees either right or left if your aim is a bit off, so take care.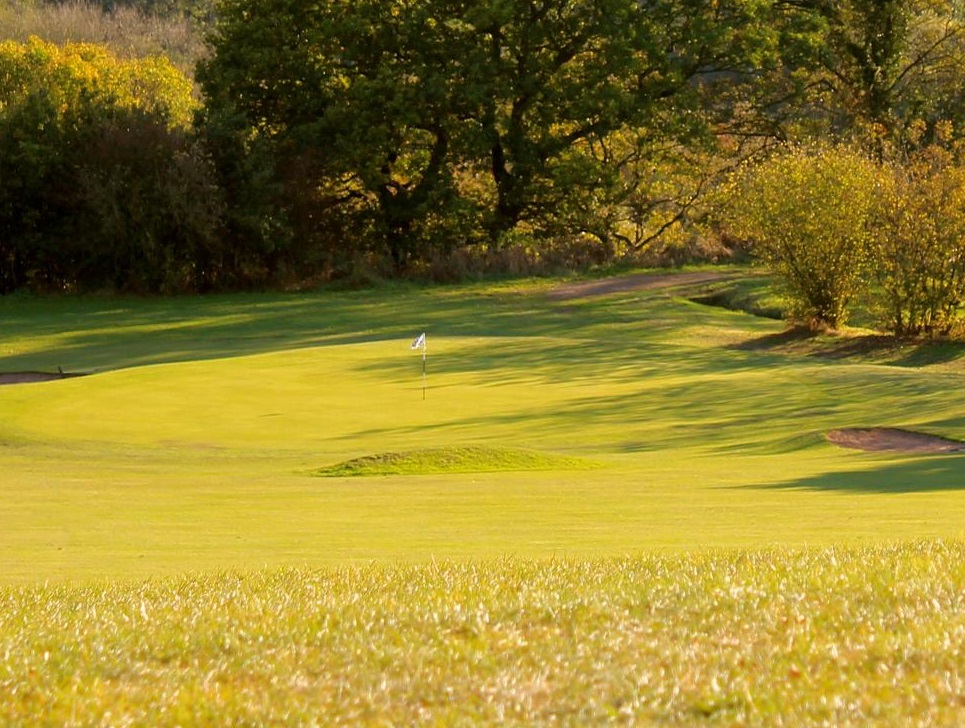 3rd Hole
The third hole is 164 yards par 3
This hole is a bit deceptive and can be anything from a wedge to a full 5 iron depending on the wind and time of year.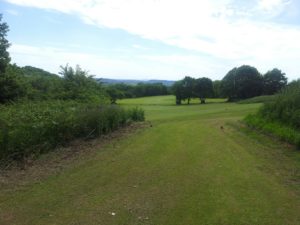 4th Hole
The 4th hole is 363 yards par 4
Beware the trees hide a pond on the right, just right to catch your ball if you have a big slice.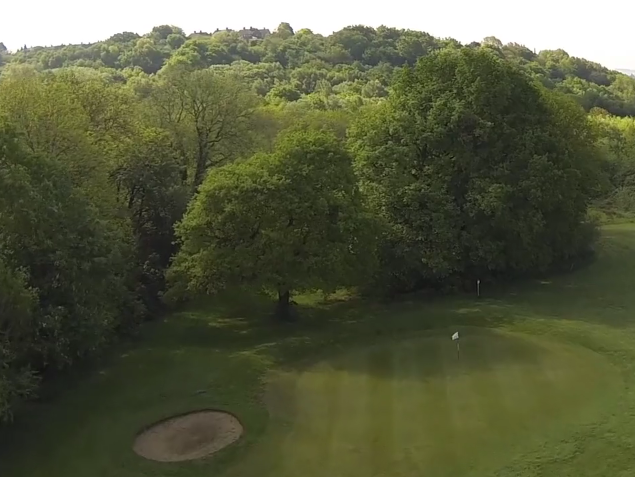 5th Hole
The 5th hole is 97 yards par 3 from yellow tees
This is a short par 3 but don't go too far through the green or you will get into an argument with the big tree at the back.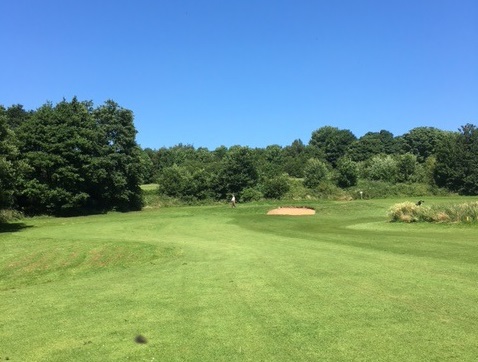 6th Hole
The 6th hole is 226 yards long par 4
The 6th hole is a short par 4 with a bunker guarding the green. Drivable on a good day, but beware it has a pond at about 200 yards on the right to catch out the unwary.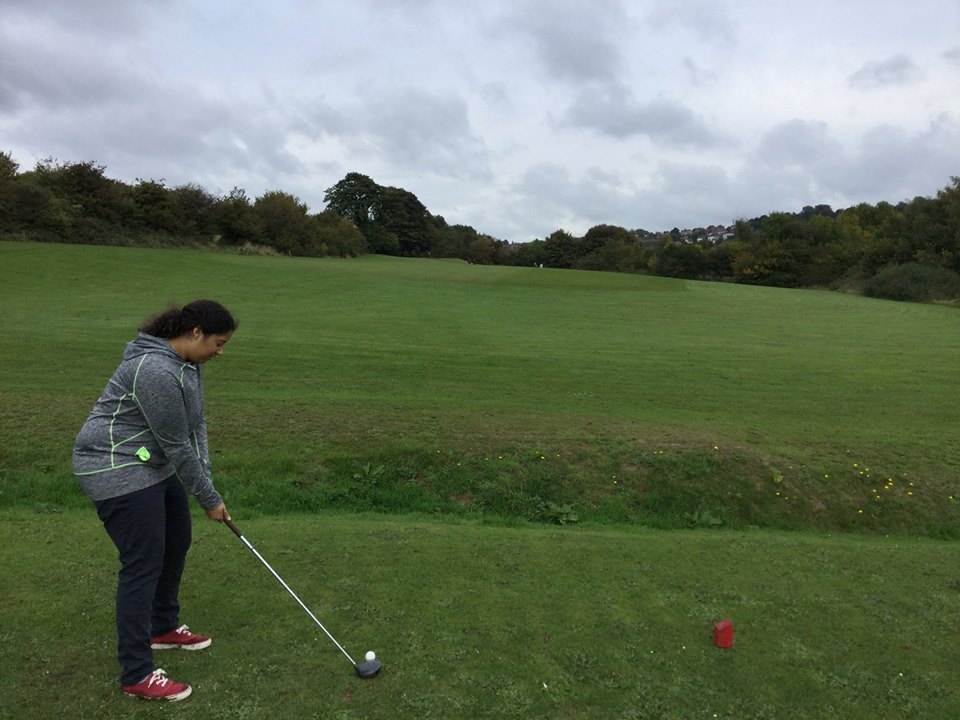 7th Hole
The 7th hole is 239 yards par 4
Although you can't see it very well here, the green is just below the big trees at the back. Again a short par 4 but the elevated green presents a challenge.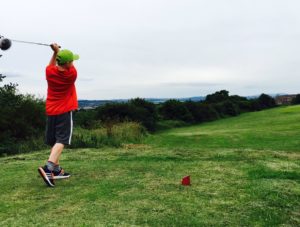 8th Hole
The 8th hole is 476 yards par 5
You can open your shoulders here, big wide fairway, with a ditch running right across the fairway about 270 yards away. Elevated green makes it hard to get onto.
9th Hole
The 9th hole is 441 yards par 5
This is another long hole with trees left and right if you get too wayward. Then you have to negotiate the big oak tree right in front of the green, hit it high and you'll be fine (it's a BIG tree)