Here at the Junior Academy we pride ourselves on being a facility which nurtures and grows excellence from all abilities. Starting at the grass roots of Golf it is our aim to proactively help to develop the game and get youngsters started taking the game forward and becoming a modern Academy. We constantly strive to make our Juniors the best that they can be and to do this we have developed major new coaching initiatives.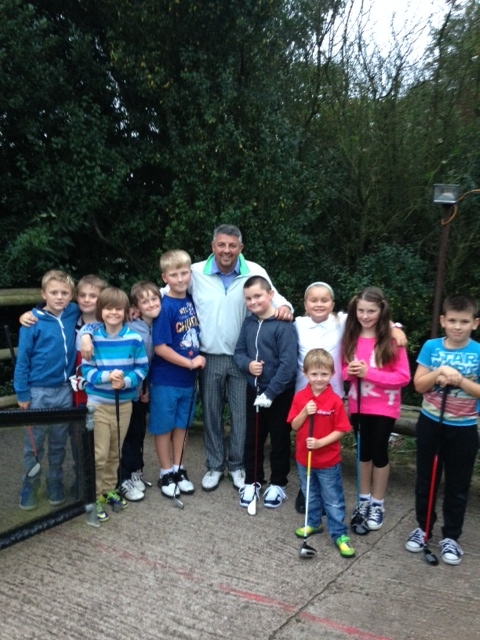 The Programme will be very intuitive, fun and a great way of interacting with keen children aged between 4 – 18 years. Once enrolled into the programme, progress will constantly be monitored and also rewarded by our 'Award Level Scheme'. The programme focuses on making the game of golf exciting and also on bringing the best out of our Juniors golf skills and also character building. Academy cadets will be immersed into a fun and competitive learning environment which will optimise their learning and enjoyment of the game.
This programme is designed for all abilities so no matter whether they're county level or have never picked up a golf club before; the programme is catered to them and each cadet will be able to learn to play the game and also love it! As part of the juniors progression, we fully support on course golf and encourage all juniors to play together learning and experiencing the game on our fantastic golf course. By taking part in Juniors Leagues, Junior & Adult Member Competitions and Day's Out Plus much much more. The cadets will experience first hand coaching from the Founder and Director of Golf at the Academy, Mark Butler.
Why not try one of our kids party packages we have something for everyone let us arrange the whole party for you including food, coaching, competitions, or are Looking for something different cook a party give us a call to find the package to suit your needs 01902 880503
Juniors Mondays at 6 pm till 7 pm 4 to 8 years old
Juniors Mondays at 7 pm till 8 pm 8 to 12 years old
Advanced Juniors Mondays at 8 pm till 9 pm All ages
Juniors Class Thursdays at 5 pm till 6 pm All ages
Juniors Saturdays at 11 am till 12 am 4 to 9 years old
Advanced Juniors Saturdays at 12 pm till 1 pm All Ages
Juniors Sunday at 11 am till 12 pm All Ages
Fees £8 per session includes equipment and golf balls
Junior Golf Camps
At half terms and Summer Holidays, we have Junior golf camps for a whole day, check at the clubhouse or emails to see when the next one is on 01902 880503
Safeguarding Children
We take our responsibilities regarding safe guarding children very seriously here at the MBGA and you can download our code of conduct documents below.